I am doing this review on a great book. Immediately! Meaning it didn't take me a couple of chapters for it to pick up, this book had me smiling from jump.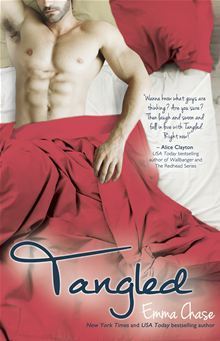 The start:
I have to start this review off by saying the author did a great job at really using Drew's voice. I loved it. The freeze frames and letting the reader know to pay attention to certain things. Pure genius!!!
2 chapters in:
Oh... Good... God... would you get to the point already. This talking to the reader bit is getting kind of old. Jeez Louise. How many metaphors and "for instances" can you possibly get in one chapter?
"I'd hit it harder than Mohammed Ali"... really?
REALLY???
I don't really appreciate Drew telling me what I am thinking... in fact what I was thinking had nothing to do with that...ugh.
Few more chapters in;
Their first kiss...how predictable
(still hot though)!!!!
Middle of the book: Not a lot of plot to this
Sex, sex, sex... lots of hot sex. I was happy that the dialogue between Drew and Kate began to pick up. It was so interesting to see how they interacted and how well the chemistry between them picked up. I do wish they spent a little more time describing the picture, I never felt like I really knew what either character looked like and every time Drew would ask the reader "Do you see me there" I would just shrug and say no.
End of the book:
Can you say PERSISTENT!!! I was drawn in with the antics that Drew used to win Kate. I'm not going to say that I was caught up in all his genuine love because I didn't feel like it was real... it actually felt like he was trying to win a game. Like she was the one thing the spoiled brat couldn't have and he would do anything to have it. I am pretty sure I would have killed him myself if I had a three piece band following me around.
This book did not take me very long to get through and for the most part it was fun to read. I got a little caught up with the way the author chose to write the book, dialogue between characters was minimal while dialogue between drew and reader was at the forefront. Not the most traditional way, but not bad none the less.
Questions I wish I could Ask the Author!
1. What caused you to write the book this way? Did you take in to account that some readers may find it offensive to be told what they should be thinking by a fictional character?
2.Who was your inspiration for the Dee-Dee character?
3.Do you think that Drew could ever take a backseat to Kate in order for her to further her career?
For my fellow book lovers:
What do you think of Kate's thoughts on just wanting to go into I-banking just for the money? Do you agree? Approve? Think she will be miserable?
If you had been a one night stand of Drew's would you be as heartbroken as he says all his other conquests were? Can sex be just sex for you?
The Candy Coated Books Rating!!!!
Story line (easy to follow):
3 Stars!!!
This book wasn't the best when it comes to story line in my opinion. There were quite a few times in the beginning especially where the character would spontaneously jump from one part of his life to another and seemed to forget that we were trying to take a ride with him.
Characters (Likability)
4 Stars!!!
As much crap as I'm giving about Drew talking directly to the reader, I will say that for the most part everything he said was fresh and funny. Some things were corny as hell but he was a character that grows on you. Kate was someone that I could see myself being good friends with. She seemed to have a good head on her shoulders and the drive and will power to make it through whatever she was faced with.
How bad ass was this book:
I give the book on a whole a healthy 4 stars!!
I was tempted every now and again to put this book down and never look at it again. Not because it was a bad book but because of Drew. Him talking to me really started to peeve me off especially when the plot was not clear. But once I accepted the fact that he indeed would be talking to me through out the whole book I was so happy that I was able to put up with him. I laughed out loud at some of the things that he was saying and was pissed at Kate for a few thing that she said. Was intrigued by the aspects of Investment banking. By the end of the book I was rooting for Drew and wished that Kate would just forgive him. I mean sheesh how many guys will have their names along with your sky written? :-)